Bourse Consult primary clients are financial marketplaces (exchanges, inter-dealer brokers, ECN's, MTF's, SEF's, dark pools and other alternative marketplaces), clearing house's and settlement organisations. We have also performed work for broker/dealers and public sector organisations like central banks, the World Bank and City Corporation of London. Our work spans from strategy and management, to information technology and detailed execution. Click one of the subjects to read some of our case studies:
We help our clients to achieve industry best practice in all areas of operating a financial or commodity market. Our experience span from small startups to large established marketplaces.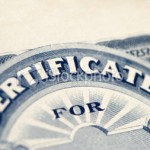 Bourse Consult has deep, practical experience of clearing and settlement and can advise both on high-level strategic issues and on practical implementation issues.
We have extensive experience of assessing the validity of views expressed by market practitioners, which public sector institutions and financial markets industry utilities often find very useful. We do also serve as expert witnesses in legal disputes.
Bourse Consult knows how to effectively manage information technology and IT services and has experience spanning from detailed specifications to selecting solutions and implementing projects.
Our extensive executive experience of the financial industry in a time of intense transformation, covers everything from internal operations and efficiency to governance, rules and regulation.
We have considerable experience of participating in and handling strategy work. We research, arrange and facilitate strategy formulation in a wide range of areas.